I'm delighted to have a spot on the Skull's Vengenance by Linnea Tanner book tour hosted by Goddess Fish Book Tours. Linnea will be giving away a $50 Amazon or BN gift card at the end of the tour.
Title: Skull's Vengeance
Series: Curse of Clansmen and Kings, book 4
Author: Linnea Tanner
Genre: Historical Fantasy

Blurb:

A Celtic warrior queen must do the impossible—defeat her sorcerer half-brother and claim the throne. But to do so, she must learn how to strike vengeance from her father's skull.

AS FORETOLD BY HER FATHER in a vision, Catrin has become a battle-hardened warrior after her trials in the Roman legion and gladiatorial games. She must return to Britannia and pull the cursed dagger out of the serpent's stone to fulfill her destiny. Only then can she unleash the vengeance from the ancient druids to destroy her evil half-brother, the powerful sorcerer, King Marrock. Always two steps ahead and seemingly unstoppable, Marrock can summon destructive natural forces to crush any rival trying to stop him and has charged his deadliest assassin to bring back Catrin's head.

To have the slightest chance of beating Marrock, Catrin must forge alliances with former enemies, but she needs someone she can trust. Her only option is to seek military aid from Marcellus—her secret Roman husband. They rekindle their burning passion, but he is playing a deadly game in the political firestorm of the Julio-Claudian dynasty to support Catrin's cause.

Ultimately, in order to defeat Marrock, Catrin must align herself with a dark druidess and learn how to summon forces from skulls to exact vengeance. But can she and Marcellus outmaneuver political enemies from Rome and Britannia in their quest to vanquish Marrock?
I'm delighted to welcome Linnea to my blo
g.
Can you describe your dream home?
I did live in my dream home from which I moved to downsize last year. My previous home had an open floor plan with two master bedrooms on the main floor and an extra bedroom in the loft where my grandchildren could stay. The kitchen was open to the family room and eating area where the family could gather and chat while I cook. There was a separate dining room for larger family events and a separate office where I could write. There was an attached gazebo at the front and a porch at the back. I was an avid gardener with flowers, fruit trees, and vegetable gardens. I miss my prior home, but the upkeep of the yard became too much.
If we were to come to your house for a meal, what would you give us to eat?
Slowly baked pot roast with potatoes and carrots. This meal brings back memories of my mother's Sunday meals.
Tell us about the absolute BEST fan letter you have received.
I've become acquainted with one fan who is has posted in-depth reviews on all of my books. Through social media and interactions with him, I've learned that he had lost his wife but is an avid reader. He graciously supports me on social media and leaves positive comments.
Say your publisher has offered to fly you anywhere in the world to do research on an upcoming book, where would you most likely want to go?
Before the Covid-19 pandemic, I had the opportunity to travel to the United Kingdom and France and where many of the scenes in Curse of Clansmen and Kings series takes place. However, I've never travelled to Italy where several scenes in Skull's Vengeance takes place. I would love to go to Rome and visit the ancient ruins and countryside outside the city. And then, I would love to visit northern Italy and hike some of the trails.
Who designed the book cover for the book you are touring?
Bublish, Inc.
Enter the giveaway
a Rafflecopter giveaway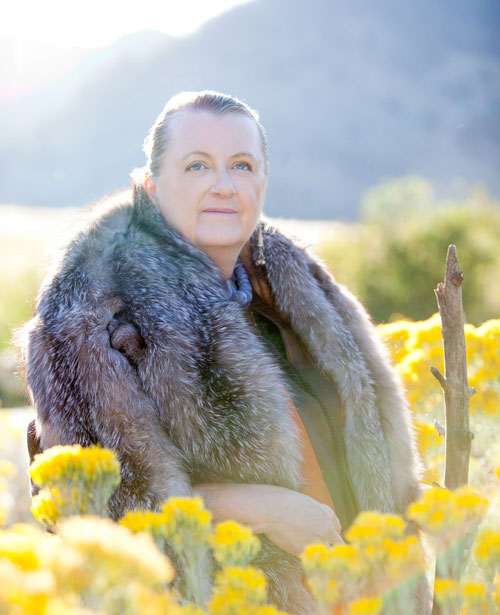 About the author:

Award-winning author, Linnea Tanner, weaves Celtic tales of love, magical adventure, and political intrigue in Ancient Rome and Britannia. Since childhood, she has passionately read about ancient civilizations and mythology. Of particular interest are the enigmatic Celts, who were reputed as fierce warriors and mystical Druids.

Linnea has extensively researched ancient and medieval history, mythology, and archaeology and has traveled to sites described within each of her books in the Curse of Clansmen and Kings series. Books released in her series include "Apollo's Raven" (Book 1), "Dagger's Destiny" (Book 2), "Amulet's Rapture" (Book 3), and "Skull's Vengeance" (Book 4). She has also released the historical fiction short story, "Two Faces of Janus."
A Colorado native, Linnea attended the University of Colorado and earned both her bachelor's and master's degrees in chemistry. She lives in Fort Collins with her husband and has two children and six grandchildren.
You can follow her on her website:
https://www.linneatanner.com/
Thanks for stopping by!