I'm delighted to welcome Janie Emaus, author of The Time Traveling Matchmaker, a sweet paranormal romance, to my blog.

What are you working on now?
I'm working on the final draft of a women's fiction book. Here's a short blurb.
An aging rock star searching for an heir. Three women hiding from the past. A young girl searching for her identity. And the biographer with the power to write their futures. Will his quest be destructive or lead them back to The Notes Between Them.
And anxiously awaiting the final illustrations for my next blended holiday picture book, Easter Eggs and Matzo Balls, releasing January 3rd, 2023.
Tell us about a book that stayed with you long after you finished reading it.

One of my favorite authors is John Irving. I was in awe of his writing after reading The World According to Garp. And The Cider House Rules is one of his books that still flashes through my mind.
Now for a fun game, Janie shared two truths and a lie. Can you guess which is the lie?
I worked in the adult video industry for ten years.
My first husband was a lead singer in a band.
In college, I bit the head of a goldfish at fraternity party.
The Time Traveling Matchmaker
Author: Janie Emaus
Genre: Paranormal Romance
Heat level (if over PG13): Sweet
In The Time Traveling Matchmaker, love takes on a new meaning when soulmates are brought together through time and space.
Like every goal-oriented twenty-something, Jessica Singleton, an aspiring filmmaker, is obsessed with finding her future as quickly as possible. What she doesn't know is that the future is obsessed with finding her, too. Renn Porter, an agent with Time Traveling Matchmaker's Inc, blasts back in time - and into her life- in order to transport Jessica to the soul mate who has paid for this service...in the future. But things turn dangerous when it's revealed that Renn has been sent after his own soul mate.
Caught between two times, Jessica and Renn must struggle to stay alive. Falling in love is the biggest risk either of them has ever taken - because, as they are destined to learn, the very existence of Time Traveling Matchmakers, Inc. rests in Jessica's hands.
Peek between the pages...
Renn was coming toward me now and our eyes met. Fireworks went off inside my chest. He wasn't avoiding me this time. This time I would learn the truth.
I raised my hand in a small wave.
"Watch out!" A bicyclist shouted as he sped down the sidewalk, completely out of control.
He clipped Renn's shoulder, pushing him up against me. Renn's coat got caught on the buckle of my purse. I heard a rip. No, more than that - I felt a rip down the center of my body, jagged like a piece of broken glass. Beneath my feet, the sidewalk tilted, and I lost my balance.
A strong a wind kept me from falling. Once steady, I turned to find Renn.
This all happened in a less than a second. And in that second Renn was gone. Vanished. Just like that. All that was left was his lemony scent. And the memory of his hand on my arm.
I didn't see him in either direction. My head throbbed as if something heavy kept knocking into it.
A minute later a mother with her little girl walked past me. I knew before she stopped, that the little girl was going to bend down to tie her shoe. Time was going to repeat itself. Again.
She giggled, just like before. "Thanks, Mommy," she said. "Tomorrow I can do it myself."
I held on to the desire I had seen in Renn's eyes, wondering about my tomorrow.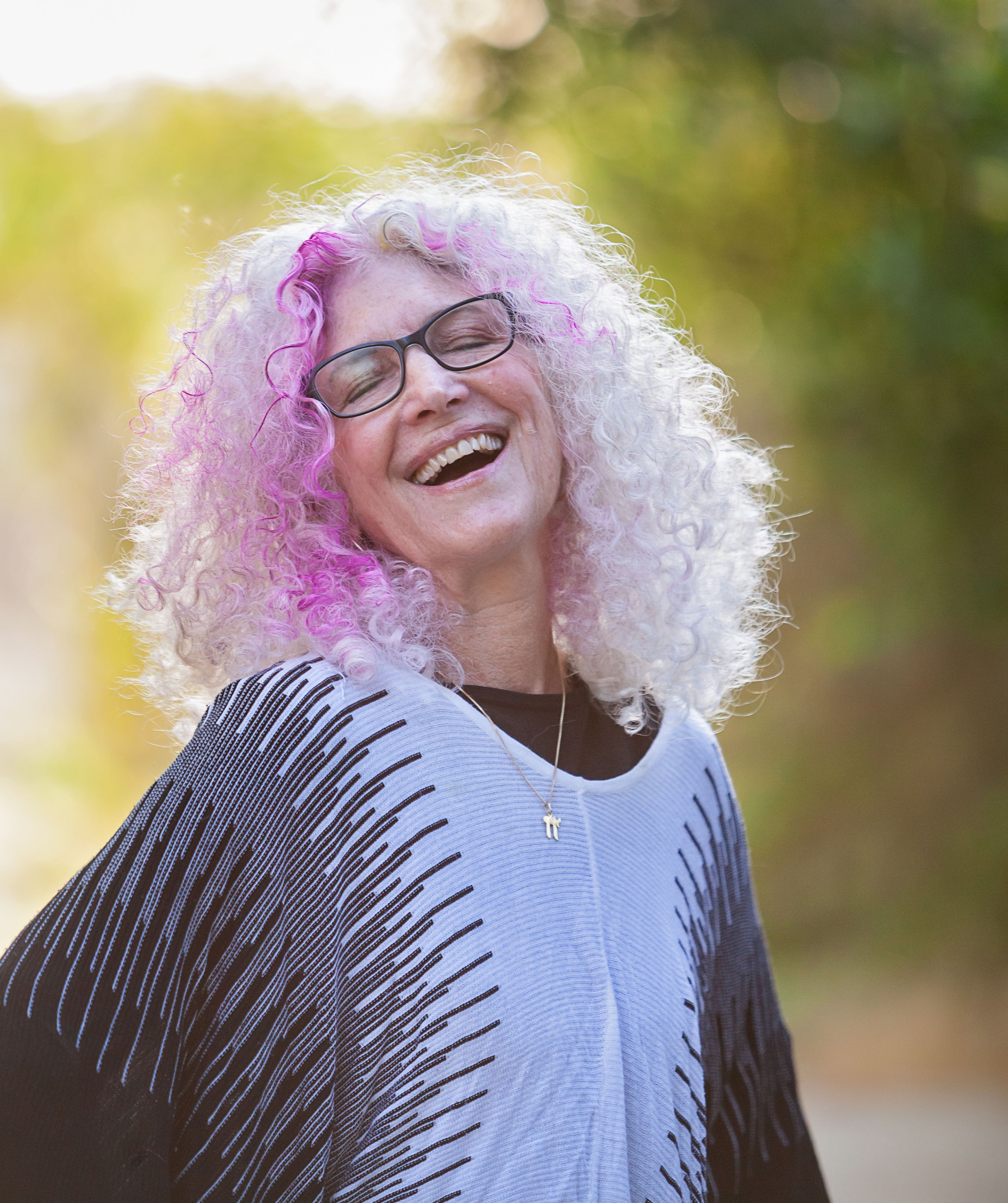 About the author: